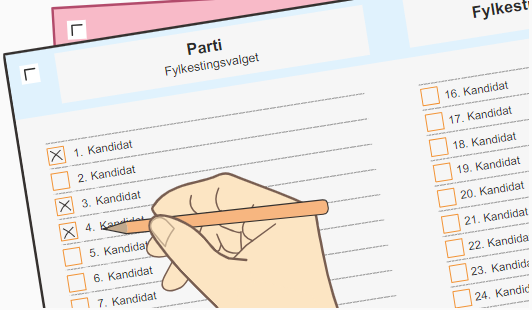 Du kan forhåndsstemme fra 10. august til og med 8. september. I denne perioden kan du stemme i valglokaler over hele landet.
Du må ha med legitimasjon når du skal stemme, men du trenger ikke å ha med deg valgkort.
Du finner valglokalenes adresser og åpningstider på valglokaler.no.
–
You can vote in advance from 10 August up to and including 8 September. During this period you can vote at polling stations all over the country.
You must bring your ID when you vote; however, you do not need to have your polling card with you.
See valglokaler.no to find adresses and opening hours for all advance voting stations.